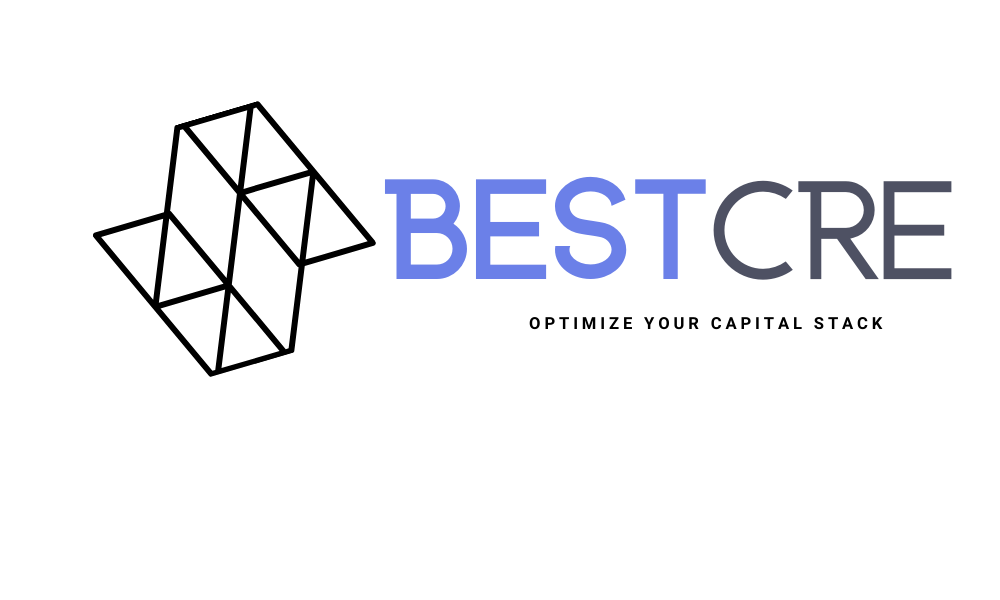 The mission of BestCRE is straightforward: to assist you in optimizing the capital stack for your commercial real estate property or project. As a real estate sponsor or developer, your vision is integral to our approach. Our commitment is to transform your vision into reality. Leveraging hundreds of active lending relationships and thousands of programs, we connect you with the ideal capital sources for your specific commercial asset class, ensuring you secure the best rates and terms. With just one loan request, your optimized offering memorandums customized to multiple lenders criteria will be submitted and matched to resulting in an optimized debt and equity capital stack, streamlining your path to successful funding.
BestCRE offers three lines of business for Real Estate Owners, Real Estate Developers & Real Estate Sponsors.

Senior Debt Our expertise in long-term debt solutions includes offering permanent financing options for acquisitions and refinancings. With BestCRE, you can effortlessly assess and compare lender quotes to finance your commercial real estate investments. As a nationwide lender, we provide essential bridge financing for time-sensitive real estate transactions, catering to investors in non-owner occupied commercial properties. Our services extend to bridge loans and real estate-backed lines of credit, ensuring your investment moves forward smoothly.
Mezzanine Debt BestCRE offers tailored solutions designed to bridge the gap in your capital stack. Our mezzanine debt products are perfect for clients seeking a balance between debt and equity financing. By leveraging this option, you can secure additional funding without excessively diluting equity, making it ideal for property acquisitions, development projects, and large-scale renovations. Our competitive terms and flexible structures ensure that you receive financing that aligns perfectly with your project's specific needs and timelines.
Preferred Equity BestCRE is at the forefront of optimizing your capital stack through our preferred equity offerings. Our joint venture equity solutions can significantly enhance the value of your commercial asset, whether it involves straightforward rehabilitation, comprehensive repositioning, or ground-up development. We ensure you receive the most competitive offers from a mix of banks and private lenders. This includes construction loans and preferred equity options, tailored for top-tier sponsors. Our role is to connect you with the ideal financing mix for projects ranging from $1,000,000 to $100,000,000, keeping you informed with the latest market insights and trends.
The BestCRE Commitment
At BestCRE, our commitment goes beyond just connecting you with financing; it's about forging a partnership grounded in transparency and mutual success. We actively collaborate with a diverse network of private lenders, investors, and banks, ensuring we are constantly updated on the latest market trends, liquidity levels, and successful financing models. This enables us to provide you with finely-tuned financing options, meticulously crafted to meet the unique demands of your commercial real estate projects.
Understanding the complexities and challenges in securing funding, we pledge complete transparency in our operations. Unlike many in the industry, we stand against opaque pricing and last-minute fee additions. Our straightforward and transparent compensation model is designed with your success in mind: It is as easy as one, two, three.
Debt Financing: 1% fee, charged only upon the successful acquisition of debt financing.
Mezzanine Financing: 2% fee, applicable solely on successful mezzanine funding.
Preferred Equity: 3% fee, incurred only when we successfully secure preferred equity funding for you.
This success-based fee structure ensures that our interests are aligned with yours – we succeed only when you do. There are no hidden charges, no upfront fees, just a clear, simple, and fair approach to financing your project.
With BestCRE, you are not just finding a financier; you are gaining a dedicated ally in your journey towards successful project realization. Our unyielding commitment to your success is what sets us apart and drives us to secure the BestCRE terms for your venture.
Hundreds of Active Funding Sources

How Your Capital Stack Gets Optimized

BestCRE revolutionizes the optimization of your capital stack by blending our Capital Markets Advisory team's expertise with state-of-the-art AI and ML technologies.
Data-Driven Insights & Predictive Analysis : Leveraging real-time data analysis and predictive modeling, we understand lender market dynamics and align your project with the most receptive financing sources. This predictive approach ensures high success rates in securing funding.
Automated Financing Process: Our system streamlines the entire financing process, from solicitation to loan closing, using advanced automation. This efficiency significantly shortens the time to funding, enhancing your experience.
Intelligent Lender Matching: Employing sophisticated algorithms, we precisely match your project with optimal debt and equity options from our comprehensive network of capital sources. This tailored matching guarantees the best possible financial partners for your specific needs.
Optimized Offering Memoranda: Our platform facilitates the creation of compelling online Offering Memoranda, enriched with market insights and interactive elements. This not only showcases your project effectively to lenders but also ensures clarity and completeness of critical information.
Dynamic Market Engagement: We maintain a pulse on the market through continuous engagement with various financial entities. This provides us real-time insights into liquidity levels, current program details, and recent funding trends, keeping your project aligned with the latest market opportunities.
By integrating these innovative technologies and processes, BestCRE ensures an optimized capital stack with the most favorable terms. Our commitment is to deliver a transparent, efficient, and successful financing experience, redefining commercial real estate financing standards.
BestCRE is Your Capital Markets AI Team
At BestCRE, we've designed our approach to ensure you and your project receive the utmost benefit from our unique blend of Advisor Intelligence (AI) and advanced AI & ML technologies. Your expert Capital Markets advisor, rich in experience and market acumen across asset classes, provides personalized guidance tailored to your project's specific needs. Complementing this, our cutting-edge AI and ML tools bring precision, speed, and data-driven insights, optimizing your capital stack with unparalleled efficiency. This dual approach guarantees that your project not only benefits from human expertise but is also propelled by the latest in technological innovation, ensuring the best possible outcomes for your ventures.
BestCRE Transforms Challenges into Opportunities
In today's dynamic real estate market, challenges such as finding affordable financing with reasonable terms, navigating the gap between buyers' and sellers' expectations on acquisitions, dealing with construction delays material supply constraints and increased construction costs on developments and (re)developments, the impending need to refinance or recapitalize existing projects and the general uncertainties in our current economic environment are prevalent. Despite these obstacles, successful funding of acquisition, refinance, and development projects is not just a possibility but a reality with BestCRE.
We invite you to share your project details with us. Whether it's a current acquisition, a future development plan, or an upcoming refinance, our experienced team is equipped to transform these challenges into opportunities. With hundreds of active lending relationships and a deep understanding of various commercial asset classes, BestCRE is committed to delivering optimized debt and equity solutions for your unique needs.
Tell us about your funding needs, and let us demonstrate how our expertise, combined with our transparent and efficient processes, can lead your project to success. At BestCRE, your vision is our mission.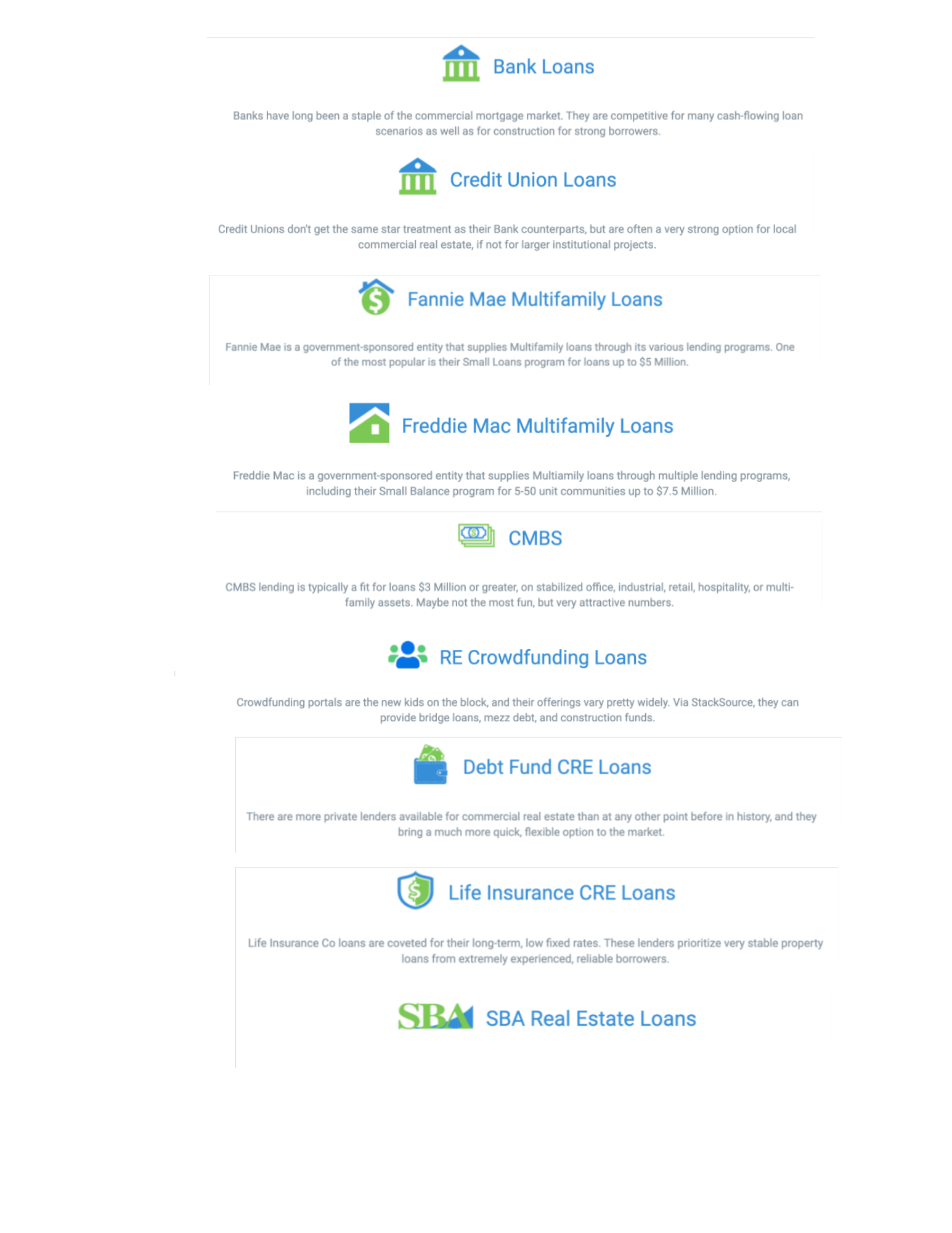 Get Started Now and Get Your Deal Funded.
BestCRE